For More Information
Lori Mihailides
401-539-4653 x5
The Preserve Spring Hobbit Floral Photo Shoot
Looking for a truly unique photo shoot experience? Look no further than The Preserve Sporting Club's signature Hobbit House™!
From April 16th through May 8th, 2023, guests can reserve a private half-hour timeslot at this whimsical location to capture unforgettable family and friend photos. With its charming round doorway, earthy tones, and picturesque setting, the Hobbit House offers a truly one-of-a-kind backdrop for your photos.
Please note that there is a maximum of 4 guests per session, and larger groups will need to purchase additional sessions to accommodate everyone. Additionally, please allow for travel time as guests will follow an escort up to the Hilltop Lodge, and be brought down to the Hobbit House™.
Don't miss out on this exclusive opportunity to capture unforgettable memories at The Preserve Sporting Club's Hobbit House™.
$200 – Groups of 1-4 .75 Hours
$400 – Groups of 5-8 1.5 Hours
$600  – Groups of 9-12 2.25 Hours
Duration
45 Minutes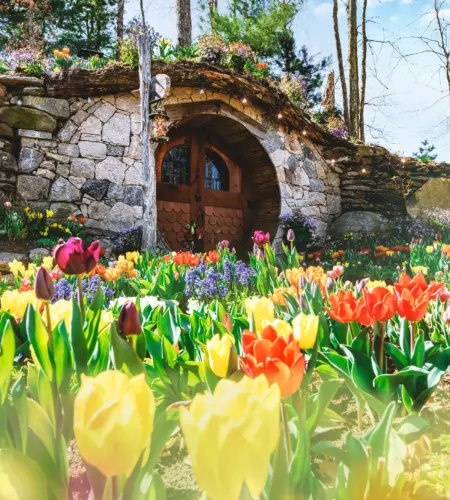 1 Preserve Boulevard, Richmond, RI, 02898, United States | 401-539-4653