Preserve A Spot
Welcome to the Preserve Sporting Club Events Calendar
Choose your activities – Lodging in a Hilltop Lodge Suite – Book!
Interested in a one of a kind experience?
Select one of our specialized all inclusive activities packages
Come escape and recharge for a short vacation here at The Preserve. Learn a new skill, explore the outdoors, or spend some time enjoying The Preserve Club and Residences Stay and Play Programs. Conveniently located only hours from the major New England metros, giving you the time to get away for two days and one night. Take the planning out of your weekend – this package includes your experience, preselected lodging, and meals!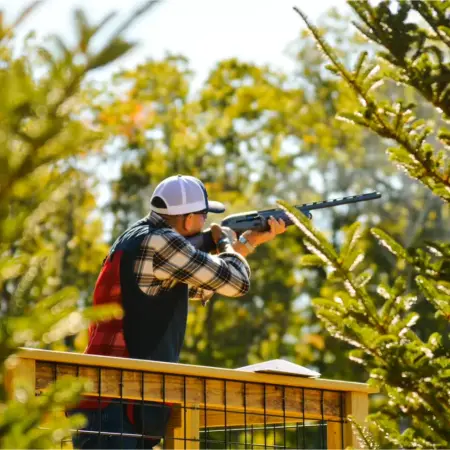 Pull It!
Shooting sports are the heart and soul of The Preserve – The Northeast's premier destination for those who share our passion for this pastime. Your Sporting Clays experience will include expert instruction, 50 clays, shotgun rental, and ammunition. On the Preserve's recently expanded 19-Station Sporting Clays Course, you may walk or drive along wooded paths to 19 artfully constructed shooting pavilions, each with challenging prospects on a variety of open fields with diverse and rugged landscapes. All shooting station, open-air and covered, has six clay throwers that are strategically and regularly moved to ensure shooters a variety of ever-changing, always challenging experiences.
Whole Body Wellness Retreat
Rejuvenate the body. Recharge the mind. Reanimate the spirit. Your personal wellness journey begins at the OH! Spa at The Preserve. Ancient wisdom and modern technology find common ground in this luxurious spa sanctuary. Think of your time at the OH! Spa as a journey of exploration through stunning internal landscapes of technical sophistication and design excellence, set within the Grand Design of the Northeast wilderness and its mountains, forests, and fields. The OH! Spa at The Preserve will deliver you to your ultimate destinations – the fulfillment of your deepest needs, the realizations of your fondest thoughts, the enrichment of your very soul.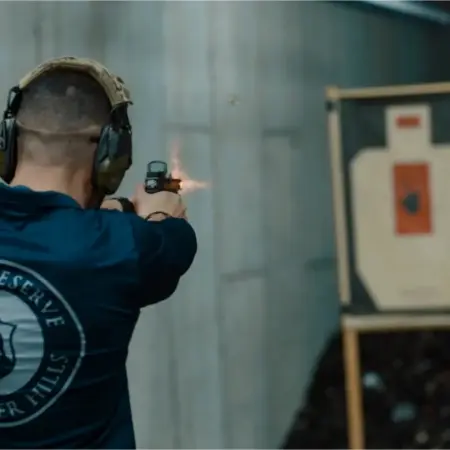 Tactical Training in America's Longest Indoor Gun Range
The man-made wonders at The Preserve are worthy of comparison to nature's wonders in which they are ensconced. And among the former, none more thoroughly realize the vision and daring synonymous with our property than The Range at The Preserve. That is where our licensed instructors will welcome you to Handgun 101. This renowned class for beginners will include 50 rounds and firearm rental. And then the excitement begins. With four lanes at 150 yards – plus 16 100-foot lanes – The Range is the longest such facility in America. Poured concrete lanes stretch for one-and-a-half football fields underground. The highest of high tech multiplies the excitement and challenge thanks to our touch screen, wireless, 360-degree rotating Target Retrieval System.