New Year's Day Brunch
Celebrate New Year's Day with a delectable brunch in Double Barrel! Indulge in delicious food and enjoy unlimited non-alcoholic drinks with your buffet.
Includes: Traditional Holiday Buffet, Coffee, Juice, Tea and Soda.
Excludes: All alcoholic beverages and ala carte items; Full Bar will be available, tax and gratuity.
Please note: The Clubhouse and Double Barrel Kitchen require a resort casual dress code. Men must wear collared shirts and closed toe footwear.
Flip Flops, sneakers, t-shirts, tank tops, sweatpants, yoga pants, sweatshirts, ripped jeans, shorts, bathing suits and cover-ups are not permitted in the Clubhouse.
New Year's Day Brunch Buffet with one A La Carte Item 
Buffet
Meat Frittata
Vegetable Frittata
Scrambled Eggs
Sausage
Bacon
Home Fries
Assorted Muffins
A LA CARTE
Grilled Sweet Potato Salad
Parmesan Brussel Sprout Salad
Classic Eggs Benedict
Boulder Hills Stack
Bagel and "Lox"
French Toast
Pheasant Breast Sandwich
Short Rib Grilled Cheese
Margarita or Pepperoni Flatbread
Foragers Flatbread
Double Barrel Burger
Hand Cut Fettucine Carbonara
Surf and Turf +$55
Queen Cut Prime Rib – 8 oz
King Cut Prime Rib +$10 supplement – 16 oz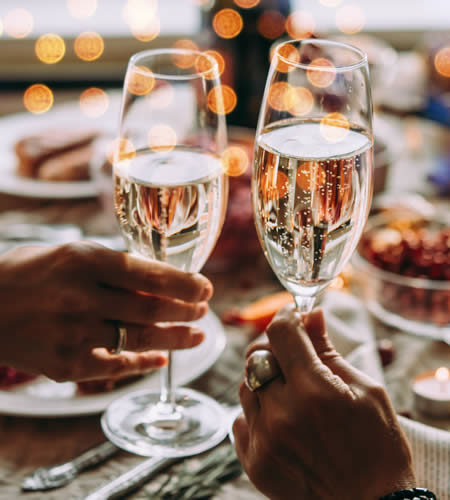 New Year's Day Brunch
For More Information
Lori Mihailides
401-539-4653 x5
$ 45 14 per child (5 and under is free)
87 Kingstown Road, Richmond, RI, 02898, United States | 401-5394653