Red Dot Pistol Clinic
This Red Dot Pistol Clinic implements the use of an outside-the-waistband holster to increase your skill set and teaches you numerous shooting drills from a holstered position. Drawing with speed and acquiring your red dot quickly are just part of the equation when it comes to shooting with accuracy.
Red Dot Pistol Clinic Required Prerequisites:
Intro to Red Dot Pistol Shooting (100) AND Ready, Set, DRAW! or equivalent drawing from a holster class.
Required Materials: A firearm with an affixed red dot sight, 2 magazines, approximately 150 rounds of ammunition, eye protection, ear protection, an Outside the Waistband (OWB) Kydex Holster, and a reliable belt is required.
Member and Guest Dress Code : Red Dot Pistol Clinic.
When entering the Members Lodge Clubhouse, inclusive of the Double Barrel Kitchen Restaurant inside and outside dining, and the Preserve Academy classroom, we kindly ask that you abide by our Resort Casual Dress Code, permitting collared shirts, dress shorts, cotton and linen slacks, dressy blouses, pullover tops, dresses and maxi dresses, dress jeans, and close toed shoes.
Nonconforming clothing includes but is not limited to; bathing suits, beach coverups, camisoles, hoodies, non-dressy Jeans, carpenter pants, T-shirts, sweat suits, cutoffs, torn shorts, yoga pants, sneakers, and flip-flops.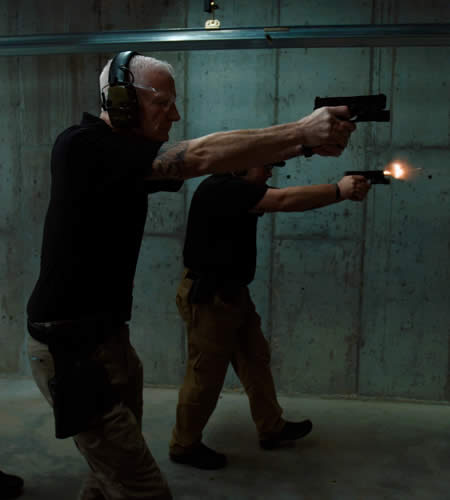 Red Dot Pistol Clinic
For More Information
Robert Cardente